Walibi Belgium - Tiki Waka
Key visual for Walibi's newest attraction: Tiki Waka.
I was contacted by Jekyll n' Hyde to work on the key visual for a new rollercoaster in Walibi, Belgium. The brief was a race with a twist (Waka!) in an exotic forest, 
with Tiki-style elements all around.
Since the real cart wasn't build yet, I was tasked with developing a cgi version from provided sketches. Same for the tracks, arrows and everything wooden. 
Everything has proper UV-maps with almost 50 custom painted wood & paint textures. 
All 8k maps, rendered in Redshift.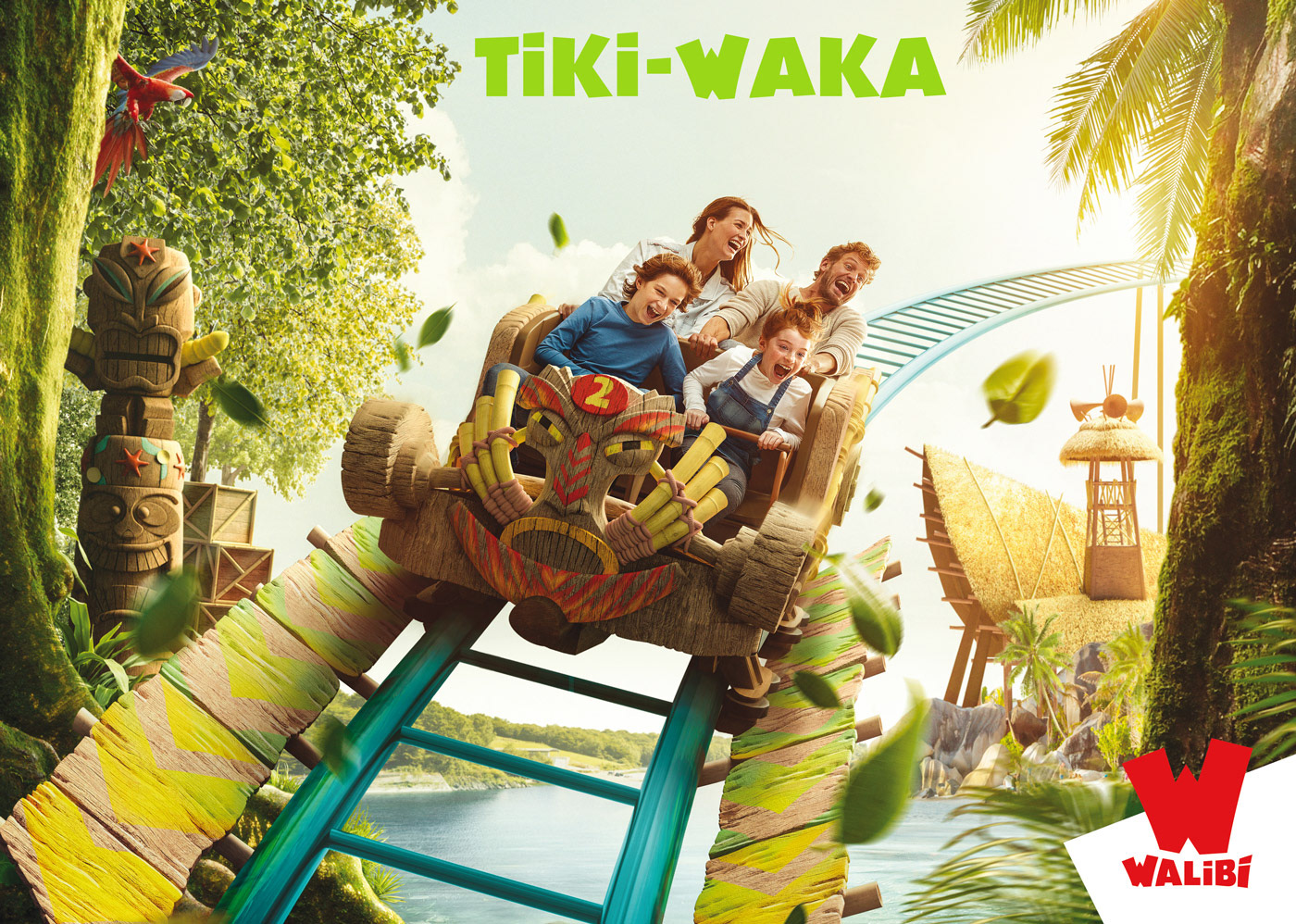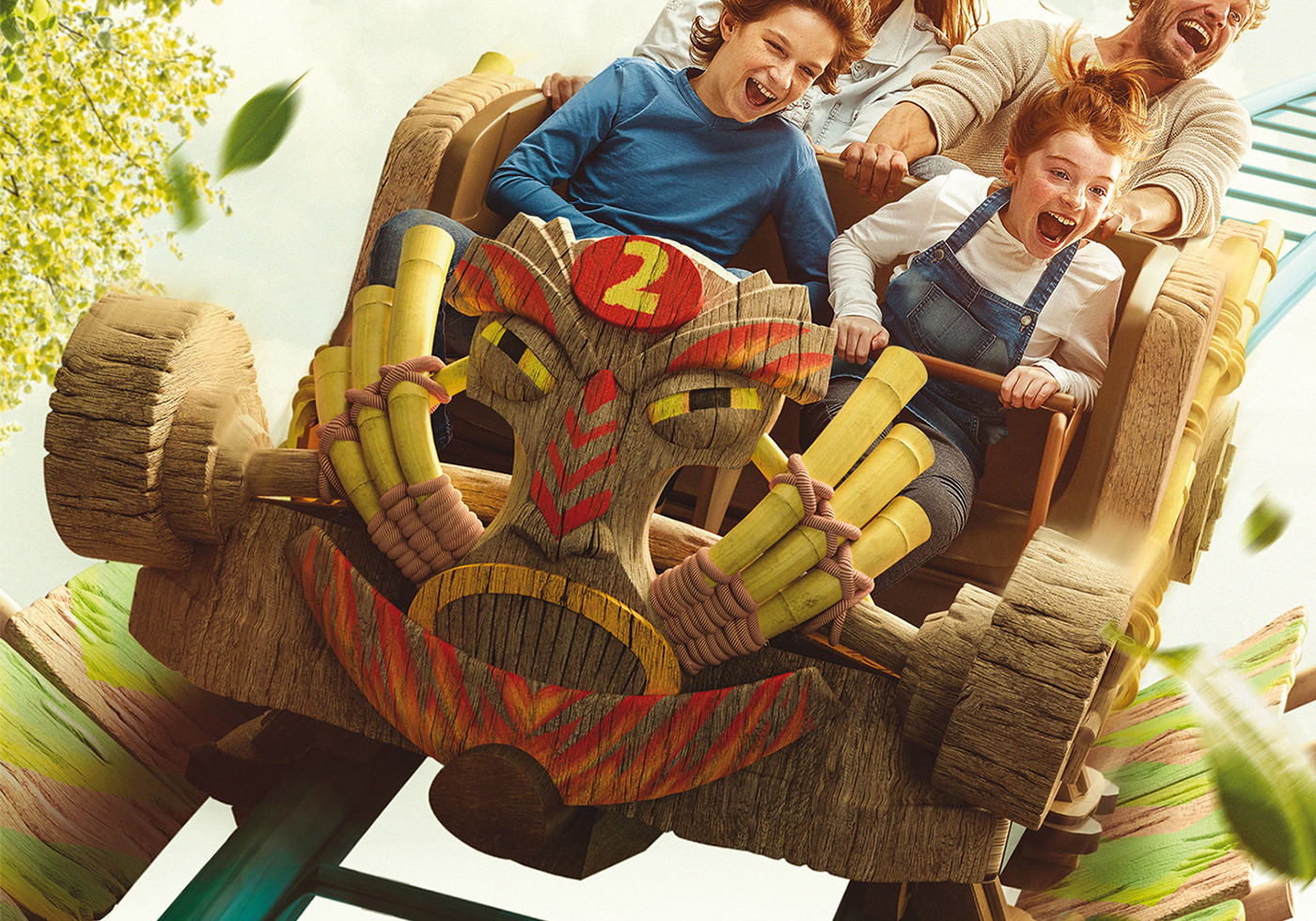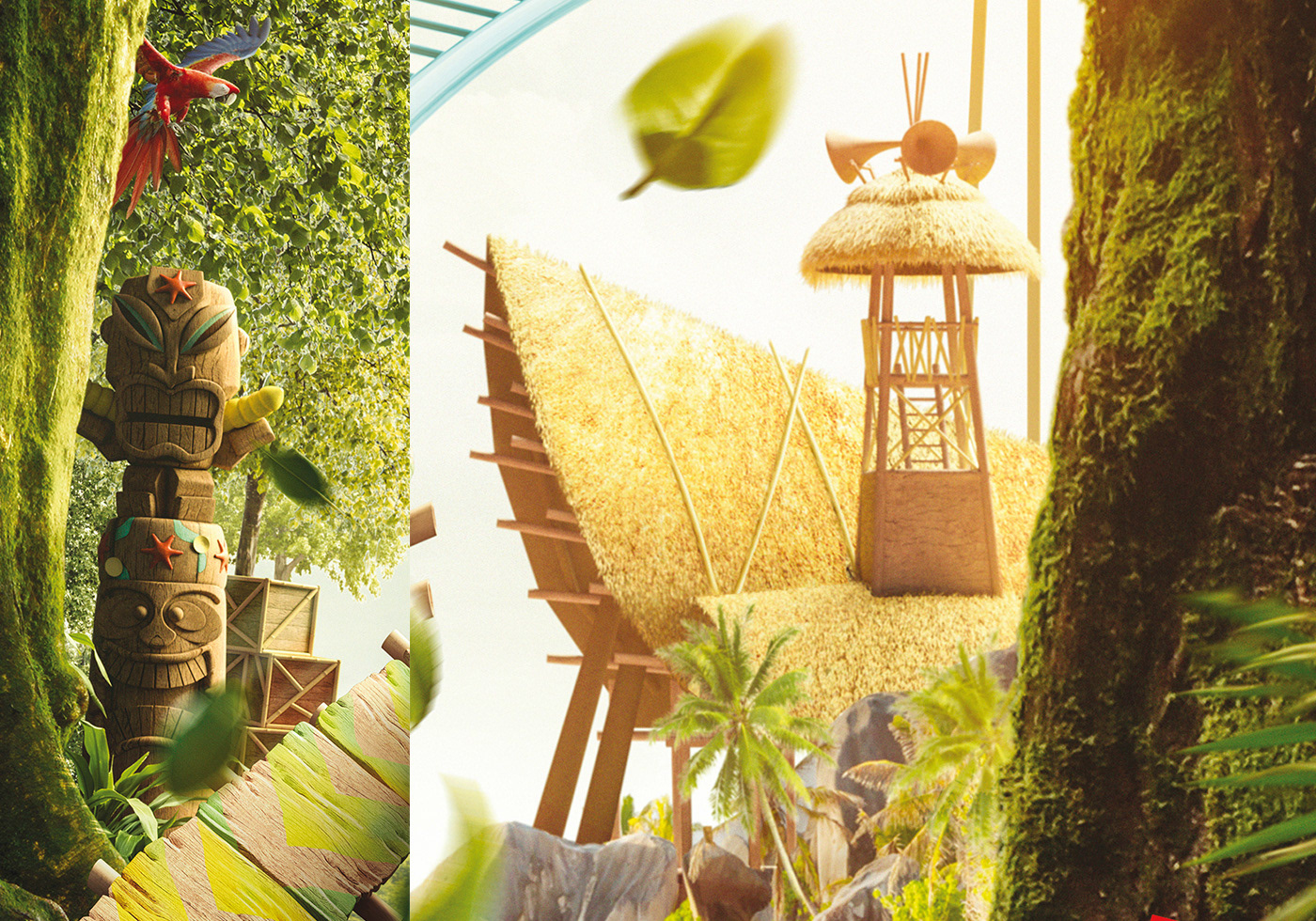 General photo work, studio shoot & Retouching by Jekyll n' Hyde.
My role: 3D work of the cart/totem/boxes/buildings/etc..
Agency BBDO Belgium
Creative Director: Klaartje Gallen
RTV Producer: Renée Vermeiren
Client: Walibi Belgium